By Kate Rong |
22
June 2022 |
0
Comments
DIGITALFOTO Ecosystem for Newly Released DJI RS3 RS3 PRO
DJI announces the RS3 AND RS3 PRO gimbals along with DJI transmission, its first remote video control system.
It looks like it's not just Zhiyun announcing a new gimbal today as DJI announces two of theirs, the DJI RS 3 and the DJI RS 3 Pro along with the new DJI Transmission system – their first attempt at a completely DJI wireless video viewing and control workflow. DJI says that the "new generation of the Ronin ecosystem allows creators to focus on what's in front of their camera by simplifying everything connected to it".
DJI says that the RS 3 and RS 3 Pro bring "landmark improvements to the classic and reliable Ronin series" with the new DJI Transmission system combining "reception, monitoring, control and recording in one". It sounds a lot like the Zhiyun VC100 MasterEye & TransMount AI combo .only it's for DJI's gimbals and not Zhiyun's and it's way more expensive. Of course, it looks a lot more capable, too!
DJI RS 3
The DJI RS 3, DJI says, incorporates a range of new features to be nefit filmmakers and get them up and running as quickly as possible. It has a redesigned axis-locking system automates the locking and unlocking process of each arm, letting you quickly and easily balance the camera and go into shooting mode. And once you've balanced it, it memories the settings. The DJI RS 3 also has a sleep mode, allowing you to conserve battery power between shots and you can even keep it in sleep mode while it's packed away for faster startup time when you need it.
Weighing in at only 1.3kg, it can be held in one hand and has a tested load capacity of just under 3kg, so it'll take just about any camera and lens combo you might want to throw on it. They say that the 3rd-Gen RS Stabilization Algorithm offers 20% improved performance over the RSC 2. Exactly how they measure that 20% I'm not sure but they say that it's just as comfortable shoot normally as it is at low angles, while running or even from a moving vehicle.
It has a new 1.8″ full-colour OLED touchscreen display, an 80% surface area increase over the RSC 2, and most gimbal setups can be done easily without having to connect to the DJI app on your smartphone. A new UI and interface system puts most of the controls right there at your fingers and the battery will keep you going for up to 12 hours at a time. When it does go flat, it supports USB-PD charging at 18 Watts and it can be charged during use for non-stop operation.
DJI RS 3 PRO
The DJI RS 3 Pro, on the other hand, is a little beefier, weighing 1.5kg with a tested payload capacity of 4.5kg. This one's designed for more serious camera setups like the RED Komodo, Canon C70 and Sony FX6. It features the Ronin 4D's advanced LiDAR focusing technology that allows it to autofocus even with manual focus lenses, thanks to the focus motor. The LiDAR Range Finder, DJI says, also boosts "the computing power of ActiveTrack by more than 60 times, creating ActiveTrack Pro".
It has a dual RSA/NATO port and battery port, allowing for all kinds of different power options and the ability to connect to a bunch of different handles depending on your shooting needs. The DJI RS SDK allows 3rd parties to develop their own custom shooting systems for the RS 3 Pro. So, we might get to see some nice 3rd party apps coming for it or you can even develop your own.
DJI TRANSMISSION
DJI Transmission is DJI's attempt at creating a remote video monitoring and control solution for DJI gimbals and drones. As I mentioned above, it's essentially their version of Zhiyun's VC100 MasterEye and TransMount AI combo that lets you see your camera's view remotely as well as control the gimbal's movements and the camera system's settings as well as starting and stopping recording.
Unlike Zhiyun's option, though, the DJI Transmission system boasts a range of up to 6km (20,000ft), having been based on the same technology that DJI uses in their drone video transmission systems. Video is transmitted at 1080p 60fps and provides live audio monitoring. The receiver features a 7″ screen with 1500nits of wide-gamut touchscreen goodness.
The DF ecosystem also emerges as the times require.Lucky news, Most of them are compatible with not only the newly released RS3 RS3 PRO, but also other gimbals, like RS2 RSC2 RONIN S ZHIYUN Crane3S Crane2S Feiyu MOZA AIR 2/2S etc.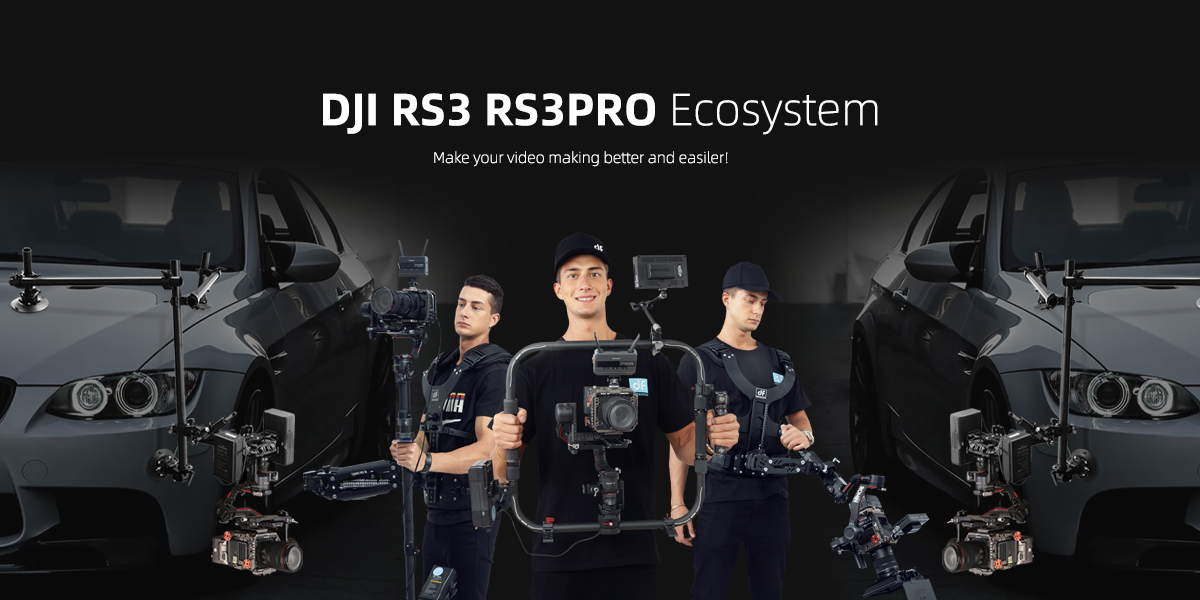 Here list the DF star-products' compatibility:

Hulk Car Mounting System, compatible with DJI RS3 RS3PRO RS2 RSC2 Ronin S Ronin M Zhiyun Crane 3S 2S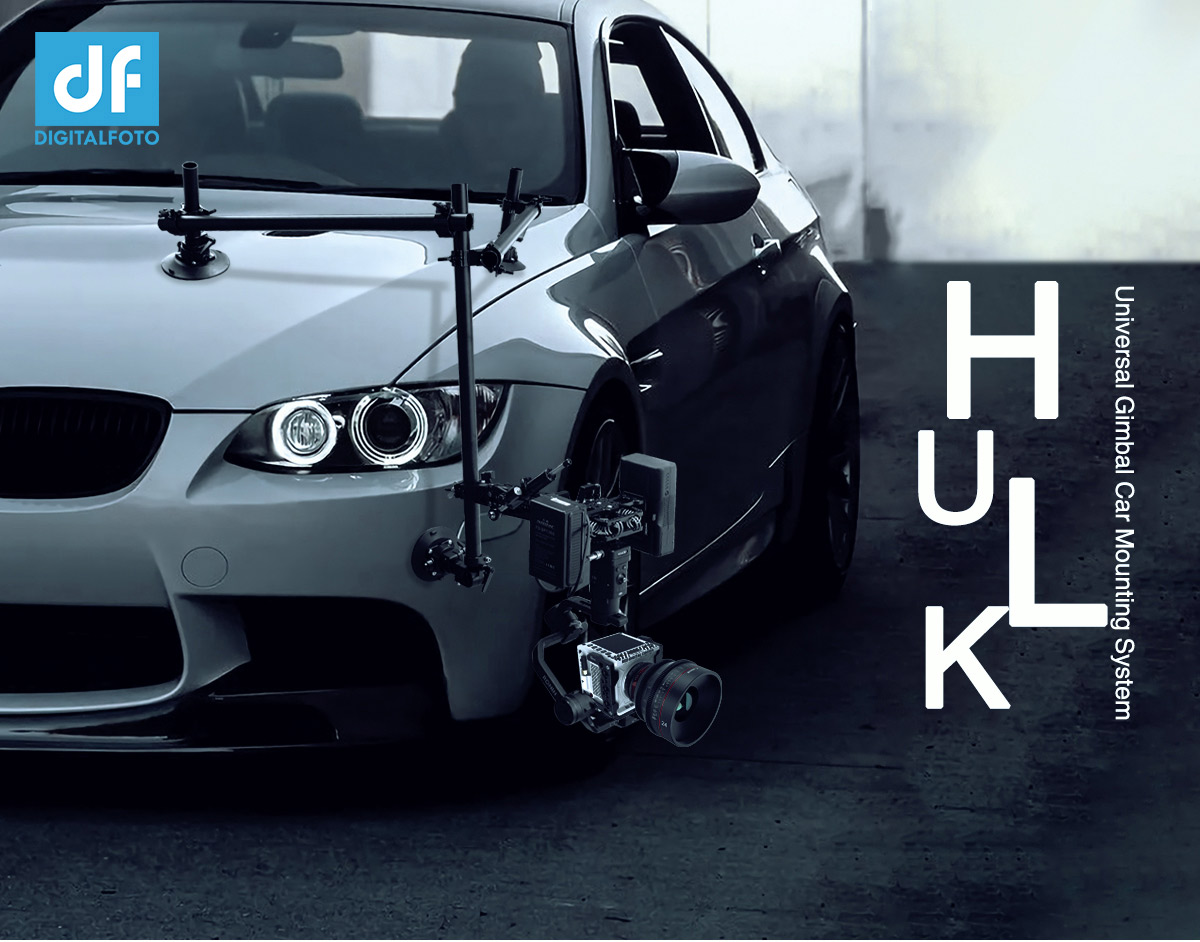 THANOSPROII / THANOS-PROX TRINITY , compatible with DJI RS2 RSC2 RONINS RS3 RS3PRO ZHIYUN Crane3S Crane 2S etc
THANOS SE Gimbal Supporting vest, Compatible with DJI RS2 RSC2 RONINS RS3 RS3PRO Crane2S Crane3S RONIN4D etc
RING RS2/RING RS2 PRO gimbal ring, Compatible with RS2 RS3 RS3 PRO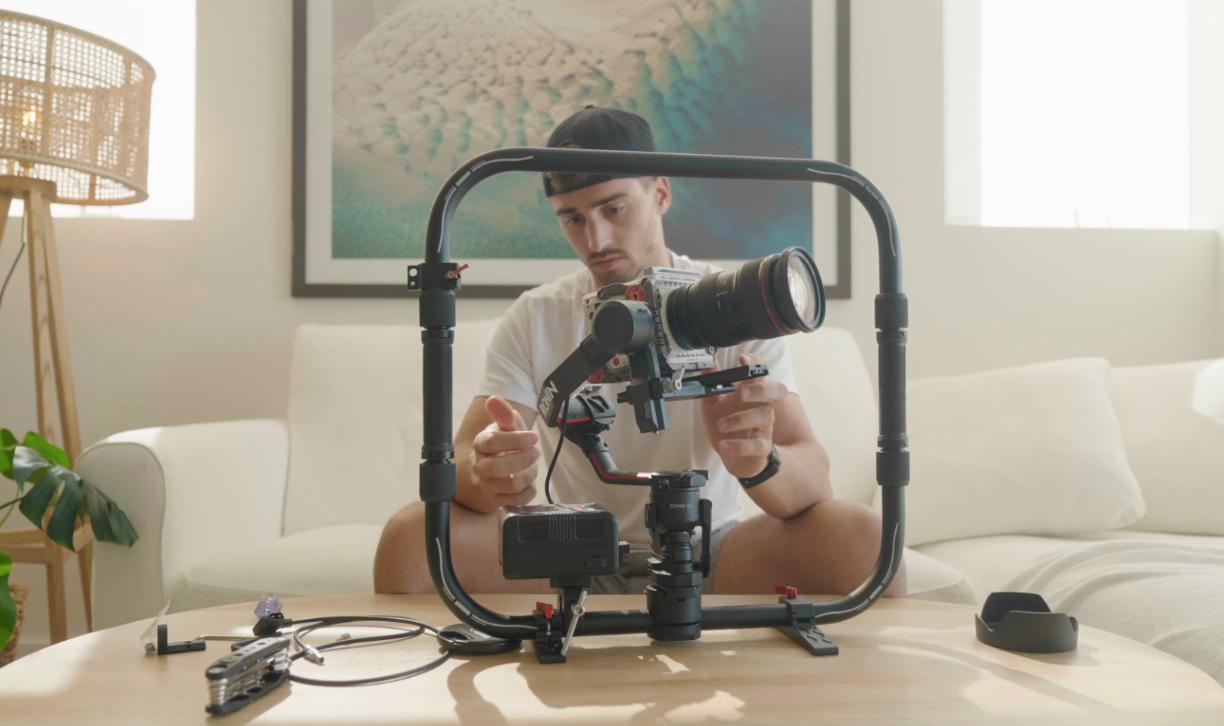 Find more RS2 RS3 RS3 PRO gears, there are a lot of items for you choosing, check more:
https://www.digitalfoto.cn/dji-rs2-rs3-rs3pro-gears_0039

Leave a Reply
Your email address will not be published.Required fields are marked. *